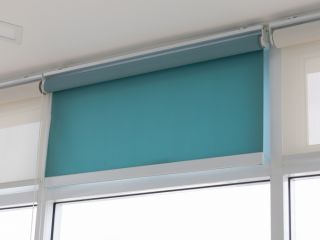 Are you in search of expert window treatment installers near Walnut Creek? Look no further than Walnut Creek Blinds & Shades, your go-to destination for all things window coverings. We specialize in the installation, repair, and customization of a wide range of window treatments, serving both residential and commercial clients in the Walnut Creek area.
Why Choose Walnut Creek Blinds & Shades?
Professional Expertise: At Walnut Creek Blinds & Shades, we take pride in our professional approach to every project. Our team of skilled technicians is dedicated to delivering top-notch services, ensuring that your window treatments are installed flawlessly and repaired with precision.
Fair Pricing: We understand the importance of affordability. That's why we offer competitive and fair prices for our installation and repair services. Quality craftsmanship doesn't have to break the bank.
Timely Service: Your time is valuable, and we respect that. We arrive on time and complete our work efficiently, ensuring that your window treatments are ready to enhance your space when you need them.
Our Specializations
Connected Home Equipment Specialists: As Somfy and Lutron specialists, we are experts in connected home equipment, including motorized roller shades, automated blinds, and smart window treatments. Transform your space into a modern oasis with the latest in home automation.
Versatile Window Treatments: From elegant plantation shutters to practical faux wood blinds, we offer a wide range of options to suit your style and functionality preferences. Choose from custom drapes, vertical blinds, mini blinds, and more to elevate your space.
Free Consultation: Not sure which window treatments are right for you? We offer free consultations to help you make informed decisions. Our experienced team will provide you with ideas and recommendations tailored to your unique needs and space.
Discover Your Ideal Window Treatments
At Walnut Creek Blinds & Shades, we believe that the right window treatments can transform any space. Whether you're looking for the best blinds for windows in your bedroom, automated blinds for your living room, or patio covers to enhance your outdoor area, we have you covered.
Our extensive selection includes wooden blinds, Roman shades, roller shades, cellular shades, and woven wood shades. We even offer custom curtains and drapes for a personalized touch.
Ready to explore window treatment ideas that fit your style and budget? Contact Walnut Creek Blinds & Shades today for a consultation, and let us help you choose wisely. Our commitment to excellence ensures that your window coverings will not only enhance your space but also provide you with lasting satisfaction.
Don't miss out on the opportunity to work with Walnut Creek's premier window treatment experts. Get started on your project today, and experience the difference that professional installation and top-quality window coverings can make.
For more information or to schedule a consultation, call Walnut Creek Blinds & Shades today. Your journey to beautiful, functional window treatments begins here.