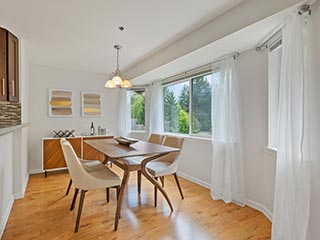 Motorized window shades provide all the high-quality aesthetics you could need for your property. With the impressive capabilities of these modern systems, you can easily make any part of your property feel more comfortable and enjoyable. Not only that, but you'll get improved energy efficiency into the bargain, making it cheaper to keep your property at a comfortable temperature. Wireless motorized shades, battery-powered, are incredibly smart and stylish and don't need any wiring. With top-of-the-line shades from Lutron, you'll get all the amazing aesthetics and good-looking utility you could possibly need. Start today with a free quote from our Walnut Creek-based Lutron shades specialists!
Motorized Shades - Sheer or Blackout?
Choose blackout motorized shades when you want to prevent light altogether. This is often popular in bedrooms because you need to keep unwanted daylight out. It's also great because smart Lutron shades can link in with your WiFi system, and can be part of your daily routine. When your alarm goes off, you can have the shades open automatically, helping you start the day with natural light. On the other hand, sheer Lutron shades provide a more balanced, diffused light within the room.
This material is perfect when you want to create a cozy atmosphere, such as in a living room or kitchen. They keep the room feeling nice and bright, but they also cut out unwanted glare and harsh UV rays. Whichever style you decide to go for, we offer an amazing range of materials to choose from. Find exactly the right color and materials for your property!
Smart Lutron Wireless Shades
What's better than smart shades that look great? How about wireless Lutron shades? Because there are no wires, and no need for an external power source, these window coverings look extremely smart wherever they're installed. They're a great addition to any part of the property, office or home, and work perfectly to cut down on unwanted natural light. In addition to this, you'll find that they keep your property feeling more comfortable all day long. That's because you can make better use of natural light, letting the sun warm your property when it's too cool, or keeping unwanted light out on hot days.
Walnut Creek Lutron Shades Specialists – Free Quotes
Our experts will help you to find the ideal system for your property, whether it's a business or a home in the local area. We know exactly how to get the best out of motorized Lutron shades for Walnut Creek customers, so we'll advise you on how to achieve your goals. Get a free quote on made-to-measure custom shades for your property, and find out how they can improve your life! Talk to us today to find out more, and to book a free consultation appointment with our team.